CURRENT SPORT AND STUDENT LEAD TIME: ~ 36-38 WEEKS
PRODUCTION UPDATE
CURRENT SPORT AND STUDENT LEAD TIME: ~ 36-38 WEEKS
PLEASE NOTE: SIGMA TANDEM PRODUCTION COULD TAKE LONGER WITH LIMITED PRODUCTION SLOTS
We thank you for your understanding and patience as we continue to create and produce the BEST SKYDIVE CONTAINER SYSTEM ON THE PLANET!
Due to the ongoing material issues that UPT is encountering,  we are sorry to inform you that production is currently running 6 weeks behind our estimated delivery times.  The majority of materials that we use to build harness and containers are made from nylon, and there is currently a shortage of nylon filament.  Combined with this,  in Florida Covid-19 infections are on the increase again and we have a number of our production staff that have tested positive and are off due to this.
We apologize for these delays but please know that this situation is as frustrating for us as it is for you, and that we are doing everything in our power to resolve things as quickly as possible.
Thank you for your patience and understanding in this matter.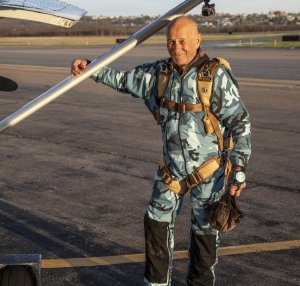 https://uptvector.com/wp-content/uploads/2019/04/don-45000_square.jpg
3480
3648
Ryan Jenkins
https://uptvector.com/wp-content/uploads/2018/09/latest4.png
Ryan Jenkins
2019-04-25 15:52:57
2019-04-25 16:07:40
Don Kellner Makes His 45,000th Jump!
About United Parachute Technologies
United Parachute Technologies, or UPT, builds skydiving harness/container systems for sport and military use. Our products include the Vector3, Sigma/Micro Sigma, Vector SE, and the Mutant.
Since the early 1970s, Bill Booth's companies have designed and manufactured tens of thousands of top quality, harness/container systems to skydivers all across the world. Some of which are used in OUTER SPACE!
Since it's release in 1994, the Vector 3 remains the top harness container system in the world. That's right, we have been making "The BEST parachute Systems in THE WORLD" for almost 50 years!!!
Read more about our history HERE